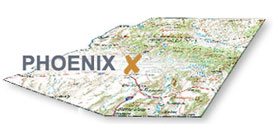 RELOCATION SERVICES
I have connections!
As a member of a national network of Real Estate offices and Sales Professionals, my colleagues and I are trained and committed to work together to meet all your real estate needs.

No more scouring the yellow pages or the Internet and taking the risk of working with a sales person who doesn't have your best interest at heart. I can connect you to another equally qualified and dedicated Real Estate Professional with local expertise and a proven record of success and customer satisfaction.
I personally interview and select prospective agents to handle your real estate transaction based on their level of experience, qualifications and area of expertise. From there, you have the final say so. You ultimately decide which agent you would feel most comfortable working with.
As an added service, I remain in touch with this agent through out the sale or purchase of your new home ensuring that your needs are being met.
Whether it's you or someone you know, consider me as your connection to a satisfying real estate experience. So feel free to call for all of your in-town and out-of-town real estate needs.
Look forward to hearing from you!